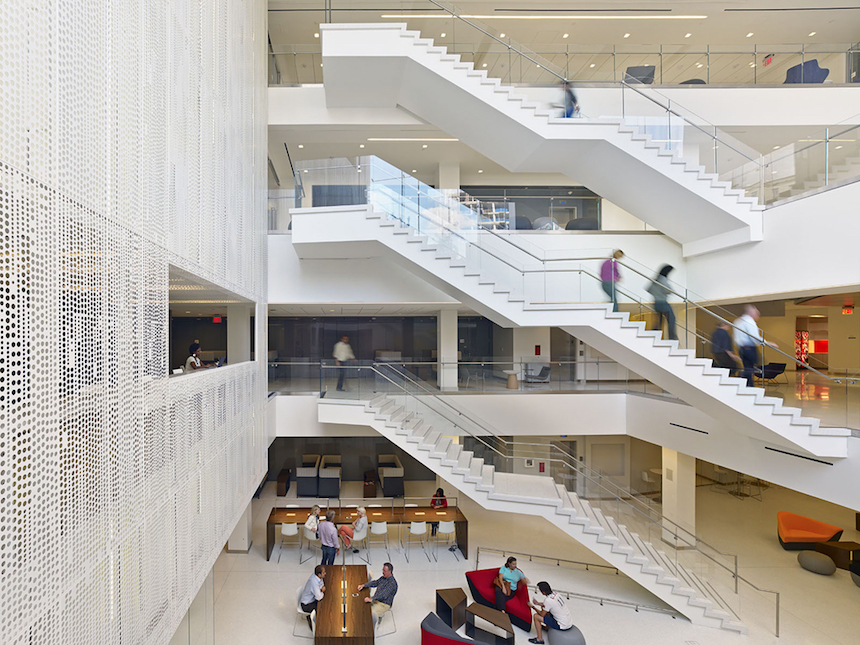 In partnership with Homeland Security News Wire, a conversation with Frederic Lemieux
Frederic Lemieux is Professor and Faculty Director at the Applied Intelligence Program, School of Continuing Studies, Georgetown University. Georgetown University's Master of Professional Studies (MPS) in Applied Intelligence, blending study and hands-on practice, is designed for professionals who are looking to enter into or advance within a wide range of intelligence-related roles in both the public and private sectors. Students learn how to master strategies for assessing organizational strengths and weaknesses, harnessing large and disparate datasets, and forecasting business competitiveness in both public and private institutions.
HSNW: The Applied Intelligence Master's program was launched "to meet the growing demand for professionals who can support the critical — and evolving — data functions of today's organizations." Are the "data functions" of today's organizations not met by the organization's IT staff?
Frederic Lemieux: In today's world, public and private organizations are flooded by information through open sources such as Internet and publicly available databases. The IDC and EMC digital analysis firms estimate that between 2013 and 2020 the information available on the World Wide Web will double every two years, expanding from 4.4 trillion gigabytes to 44 trillion gigabytes in created or shared videos, images, social media usage and more (see this Executive Summary). According to these two firms, in 2013 only 5 percent of the digital information was useful or target rich, but with the emergence of Big Data analytics this percentage will likely increase drastically by 2020. In addition to the availability of information, the cost associated with data storage has drastically decrease allowing large-scale data gathering and analyzing operations. In other words, both private and public sectors have a Big Data problem.
A recent report co-published by EY and Nimbus Ninety reveals that "while 81 percent of organizations think data should be at the heart of every business decision, most are still using analytics in an isolated way to address specific business issues, limiting the potential value to increase performance and efficiency". In relation to this finding, the report mentions that more than 50 percent of organizations still struggle with poor data quality, lack of data governance, and widespread shortage of specialists with data analysis skills. Data functions are not fully met because they are far beyond and above information technology management. Data analytics capabilities are becoming at the center of organizational performance and the lifeline of private businesses and key public sector entities such as law enforcement, intelligence community, and homeland security. It is all about providing actionable insights to decision-makers that will ensure competitiveness against "business adversaries" as well as effectiveness of strategies and operations to defeat adversaries.
HSNW: A leading journal on applied intelligence describes its mission as "Addresses issues involving solutions of real-life problems too complex to be solved through conventional approaches." What are these "conventional approaches," and in what way is the applied intelligence approach different?
Lemieux: In my opinion, the conventional approaches in intelligence are to let technology find out solutions that seems the most optimal to solve organizations' challenges. For instance, too many organizations have develop the capacity to collect and store vast amount of data but still have neglected to develop the ability to extract useful meaning out of it. However, development and application of innovative or unconventional analytical techniques must harness (1) unprecedented computer processing power and (2) robust human analytical skills. The first one is well understood and currently deployed by businesses and government agencies. For instance, IBM offers "data analytics in minutes" through Watson program (predictive analysis, data discovery, etc.). However, human strong analytical skills are still needed to understand the depth of a particular security problem and integrate historical, political, and psychological context to formulate a judgment that is useful for decision-makers.
Experts in the field of information technology and intelligence studies have suggested that Internet of Things (IoT) could transform the established collection disciplines (HumInt, SignInt, MassInt, ImInt, GeoInt, OsInt) by creating a new intelligence paradigm that implies the emergence of a new discipline: "Temporal Intelligence" or TempInt. TempInt would allow analysts to use vast amount of structured and unstructured data collected by all sorts of connected devices (IoTs) to uncover how an incident happened and who might be involved. In this particular case, it is interesting to note that high computer processing may help to shape how practical knowledge about security risks, threats and suspicious actors can be created through a new intelligence collection discipline. However, the formulation of actionable insights will require a knowledgeable analyst that understands the context as well as the motivation/intention of an adversary.