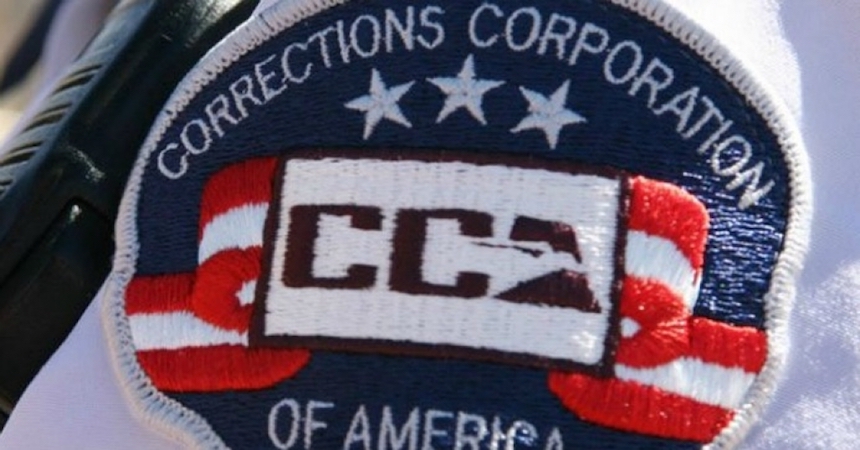 Following the conclusion by officials that private prisons are less safe and less effective when it comes to providing correctional and rehabilitation services than government owned prisons, the Justice Department (DOJ) has decided to end its use of private prisons.
Last Thursday, Deputy Attorney General Sally Yates announced the decision to phase out the use of private prisons by instructing officials to either decline to renew contracts for private contractors when they expire or "substantially reduce" the amount of contracts that are awarded. The goal is to ultimately put an end to the use of privately operated prisons. "They simply do not provide the same level of correctional services, programs and resources; they do not save substantially on costs; and … they do not maintain the same level of safety and security," Yates wrote in a memo last Thursday.
While this directive is a significant change, it only applies to privately operated federal prisons. The majority of prisoners in the United States are in state prisons which the Department of Justice has no jurisdiction over. The directive also does not apply to those detained by the U.S. Marshals Services or Immigration and Customs Enforcement as they are not under the authority of the federal Bureau of Prisons. While this announcement by the Justice Department will not affect state prisons, officials hope that this move will be a model across the nation.
"This is a huge deal. It is historic and groundbreaking," said David Fathi, director of the ACLU National Prison Project. "For the last 35 years, the use of private prisons in this country has crept ever upward, and this is a startling and major reversal of that trend, and one that we hope will be followed by others." The Justice Department's inspector general released a critical report earlier this month concluding that privately operated prisons incurred a higher rate of safety and security incidents than those operated by the government. They also had eight times as many contraband confiscated on average each year.
At their peak, private prisons housed approximately 30,000 federal inmates. By May 2017, Yates wrote, that number will have decreased to 14,000. The Bureau of Prisons generally utilizes private facilities to hold inmates considered to be low security risk and who tend to be in the country illegally. According to the inspector general report, the U.S. government spent $639 million in fiscal year 2014 to pay three companies for the use of their facilities-Corrections Corporation of America, GEO Group, and Management and Training Corp.
It is expected that the directive will receive resistance from the companies that will be affected. In a statement after the DOJ directive was announced, Jonathan Burns, a spokesman for Corrections Corporation of America, criticized the Inspector General's report.
"The report's authors freely admit that they 'were unable to evaluate all of the factors that contributed to the underlying data,' and they failed to account for the impact of elements such as population demographics or the scope and efficacy of efforts to mitigate contraband," Burns wrote. "The findings simply don't match up to the numerous independent studies that show our facilities to be equal or better with regard to safety and quality, or the excellent feedback we get from our partners at all levels of government."
Issa Arnita, a spokesman for Management and Training Corporation, said the company was "disappointed" to learn about the Justice Department's decision. "If the DOJ's decision to end the use of contract prisons were based solely on declining inmate populations, there may be some justification, but to base this decision on cost, safety and security, and programming is wrong," he said in a statement.
Yates noted that the BOP has already began taking steps to make her order a reality.
"We have to be realistic about the time it will take, but that really depends on the continuing decline of the federal prison population, and that's really hard to accurately predict," Yates said.