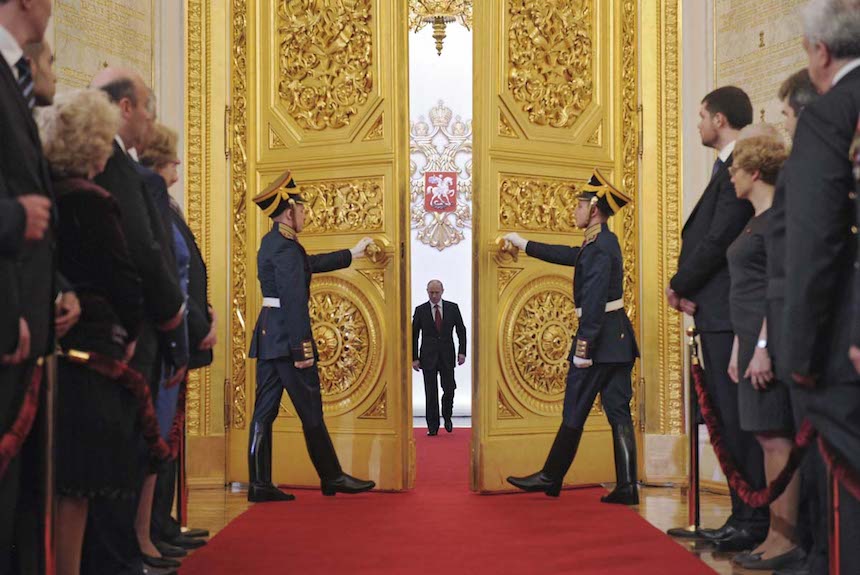 Yochi Dreazen, writing in Vox, offers an insightful commentary on James Comey's Thursday testimony before the Senate Intelligence Committee.
Drezen grasps this essential truth: Russia's broad, systematic attacks on the U.S. political process, attacks which are only going to intensify in years to come, are of far greater, and lasting, importance relative to all other issues raised in Comey's testimony.
Russia's decision to upend the U.S. political system is of much greater significance than these other important questions – among them: whether President Donald Trump obstructed justice; whether the leaks from the U.S. intelligence and law enforcement agencies serve to keep Trump's undisciplined policy-making in check — or to hobble his administration; whether Comey's own conduct since last summer was appropriate, and more.
All these are important questions, but the Russian effort to subvert the American political system is an order of magnitude more important.
"Comey, echoing other top U.S. intelligence and law enforcement officials, repeatedly stressed that Moscow had systematically interfered in the 2016 elections with an eye toward shaking Americans' confidence in the integrity of their own democratic system and weakening Washington's standing on the world stage," Dreazen writes.
Comey sees Russia's meddling in our politics for what it is, telling the Senate panel:
We're talking about a foreign government that, using technical intrusion, lots of other methods, tried to shape the way we think, we vote, we act. That is a big deal. And people need to recognize it.
It's not about Republicans or Democrats. They're coming after America, which I hope we all love equally. They want to undermine our credibility in the face the world. They think that this great experiment of ours is a threat to them. And so they're going to try to run it down and dirty it up as much as possible.
That's what this is about, and they will be back. Because we remain — as difficult as we can be with each other — we remain that shining city on the hill. And they don't like it.
Russia's disinformation campaign and hacking effort helped Trump win the November 2016 election. Comey, and other U.S. officials, readily admit that it is impossible to determine precisely the role Russia's interference played in Trump's victory. This is a point the president himself, correctly, has been making. Dreazen notes: "But there are two indisputable facts about Russia's involvement in the 2016 campaign: The Kremlin's preferred candidate won, and numerous members of the administration had conversations with Russia that they either hid or lied about."
Attending an event in Australia on Wednesday, James Clapper, the former director of national intelligence, was asked to compare Watergate to the current crisis. He said: "I have to say, though, that I think when you compare the two, that Watergate pales really in my view compared to what we're confronting now."
Initially people thought he was comparing Richard Nixon's violations of the law to Trump's conduct, but Clapper emphasized that he was comparing Watergate and the Russian meddling with regard to the risk each posed to the American political system and institutions. The risk Watergate posed pales relative to the risks Russia's subversion of the American political system poses.
Or, as Comey said: With its coordinated, effective disinformation and hacking campaign during the 2016 political season, Russia "tried to shape the way we think, we vote, we act. That is a big deal."
Ben Frankel is the editor of the Homeland Security News Wire