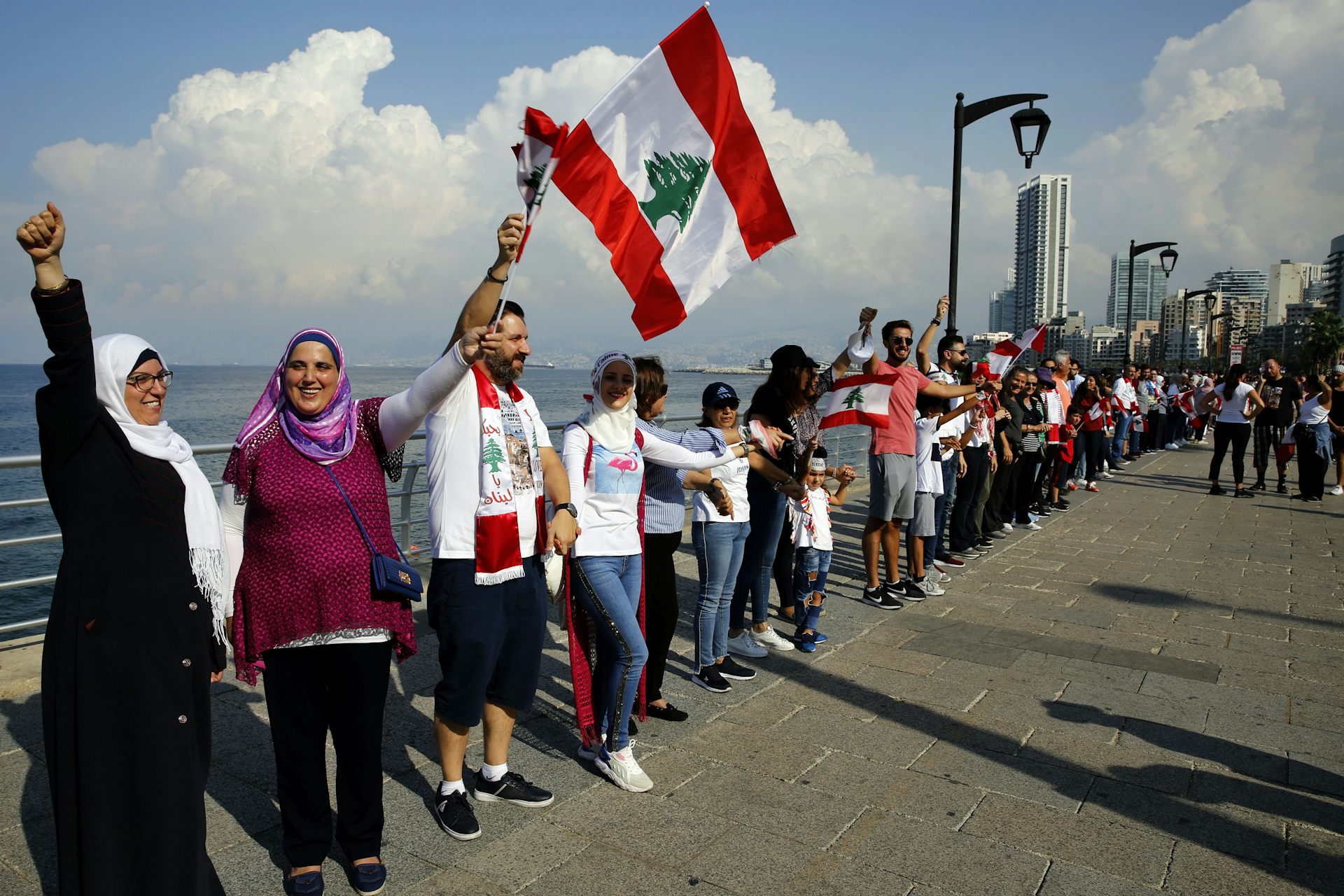 Religion has shaped Lebanon since it gained independence from France in 1943. In this multicultural country of Muslims, Christians and Druze – a medieval faith derived from Islam – religion defines membership and belonging. It is woven into Lebanon's economic, political and social fabric.
The mass protests that began in mid-October over a proposal to tax WhatsApp calls are challenging that tradition. Over a million Lebanese from all faiths have joined together in these leaderless and nationwide anti-government demonstrations, in which the agenda has now expanded from avoiding taxes to regime change.
"All of them means all of them," protesters nationwide chant, demanding the ouster of Lebanon's entire ruling class.
On Oct. 29, Lebanese Prime Minister Saad Hariri, a Sunni, resigned, elating demonstrators. Protesters blame Hariri, along with Lebanon's Christian president and Shiite parliament speaker, for rampant corruption, a wrecked economy and a ravaged environment.
In repudiation of the idea that religious allegiance comes before national unity, they are demanding fair elections, a stronger judiciary and more government accountability.