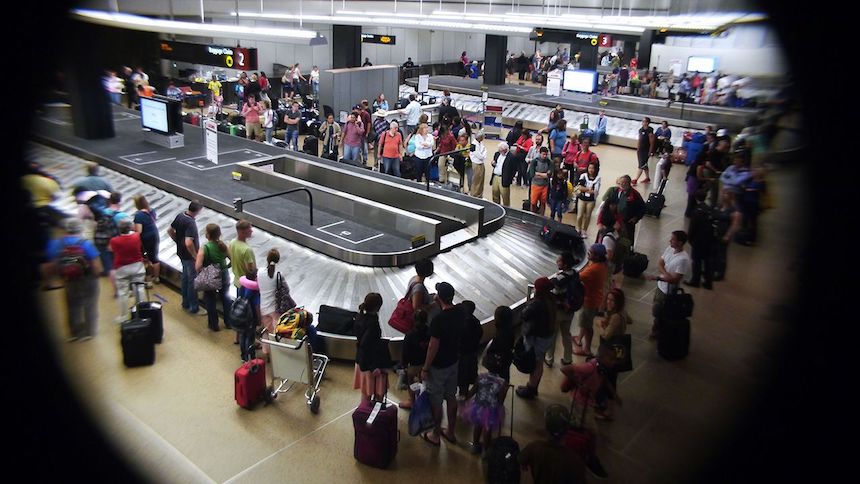 Last week, two lawsuits were filed in federal court to demand that the Department of Homeland Security (DHS) release information about how federal officials have treated travelers who are Muslim or who are perceived to be Muslim at United States borders, including airports. The lawsuits highlight the numerous recent reports of individuals who are or are perceived to be Muslim having their electronic devices searched while traveling or having their trusted traveler status revoked without explanation.
The suits, filed in the United States District Court for the District of Columbia by Oakland, California-based Muslim Advocates and the Roderick and Solange MacArthur Justice Center, come almost two months after the organizations filed expedited Freedom of Information Act (FOIA) requests to DHS in early March 2017. Muslim Advocates says that to date, DHS has failed to produce any documents or information in response to those FOIA requests.
The lawsuit filed earlier this week demands that DHS officials release information about the searches of travelers' phones and electronic devices.
The lawsuit filed in the same court today seeks information about DHS officials revoking individuals' Trusted Traveler program memberships.
"Airports and borders are not Constitution-free zones, and no one should be targeted or profiled simply because of what they look like or assumptions by federal officials about their religious practice," said Johnathan Smith, legal director for Muslim Advocates. "DHScan't continue to stonewall reasonable inquiries into their actions."
"There is substantial reason to believe that DHS is using its official power to discriminate against Muslim people." said Amir Ali, Supreme Court and appellate counsel for MacArthur Justice Center's Washington D.C. office. "Getting DHS to turn over this information is the first step to understanding just how serious and prevalent this problem is."
If you or someone you know has been involved in any incidents involving profiling or discrimination at a border or airport, please fill out Muslim Advocates' confidential and encrypted reporting form with details of the incident.
— See this week's filing here; and the original FOIA request here