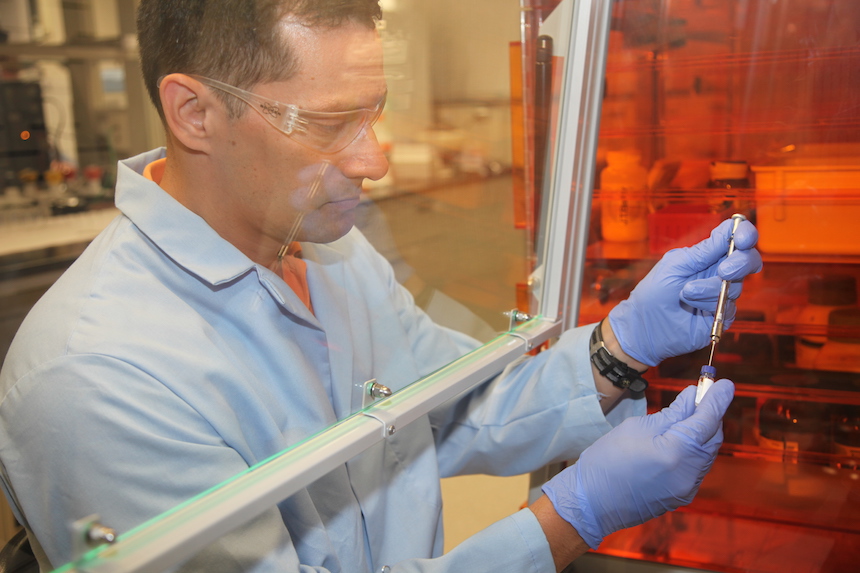 Like detectives looking for clues, researchers at the Department of Energy's Pacific Northwest National Laboratory have been working for nearly a decade on ways to identify the "fingerprints" of potential chemical threats. The ability to identify a particular agent and attribute its source is key to responding to and even preventing these threats.
Steven Ashby, director of Pacific Northwest National Laboratory, writes that at PNNL, a multidisciplinary team is conducting research and development in chemical detection and forensics with support from the Department of Homeland Security's Science and Technology Directorate and other U.S. government sponsors. Their work involves developing approaches to detect trace amounts of telltale compounds — the fingerprints, in samples taken from the area where an alleged attack took place or where an attack was thwarted.
These researchers are advancing the science behind the ability to identify the source of a particular chemical threat. Through the novel use of analytical techniques, researchers are able to help authorities connect a particular threat agent to where it may have been manufactured and, in some cases, to the specific lot of precursor materials. This information could be used by authorities to attribute a chemical attack to an individual, organization or state entity. This could help prevent follow-on attacks and, perhaps, even prevent them in the first place.
Additionally, analyses like these help address the challenges associated with commercial, dual-use chemicals that are produced for legitimate purposes but could also be used to produce chemical weapons. For example, cyanide is used in everyday products like pesticides and plastics, as well as for mining. But cyanide also can be used to poison food and medicines, such as the cyanide-laced Tylenol capsules that led to several deaths in the Chicago area in the 1980s.
The steps to make cyanide are pretty much the same from manufacturer to manufacturer. However, researchers have found that various factors, including the manufacturing process and materials, and even the locale, may introduce manufacturer-specific impurities that can be detected in the final product. These "chemical attribution signatures" are the fingerprints authorities need to help put two and two together.
Ashby notes that PNNL research has shown that cyanide's signatures are probably unique enough to reveal where it was manufactured, by geographical location as well as specific plant, thereby helping authorities to determine who might have had access. Similarly, the chemical signatures of commercial calcium ammonium nitrate — a common chemical in fertilizer that also can be used in homemade explosives — can be indicative of its place of manufacture. Yet another effort is focused on tracing impurities in the raw materials used to make mustard agents to differentiate one sample from another.
PNNL researchers participated in the recent American Chemical Society National Meeting, at which they organized a symposium on chemical forensics, the fourth in a series. This symposium brought together experts from around the world, including representatives from the Organization for Prohibition of Chemical Weapons (OPCW) — an independent, international disarmament organization with 192 members that are working together to rid the world of the threat of chemical weapons. Today, 90 percent of the world's declared stockpile already has been destroyed.
"While the OPCW is focused on eliminating threats, PNNL is helping lead international efforts in chemical forensics that will make it possible to connect weaponized chemicals to their source," Ashby writes. PNNL researchers formed the Chemical Forensics International Technical Working Group, an ad hoc group that includes scientists, treaty experts, law enforcement and industry leaders dedicated to advancing the science of chemical forensics. The group's inaugural meeting took place in early April.
"Through technical expertise and leadership like this, PNNL scientists are making it easier for authorities to find those behind chemical attacks, as well as those who might be planning to use chemical weapons. In this way, we are helping to make the world a bit safer," Ashby concludes.