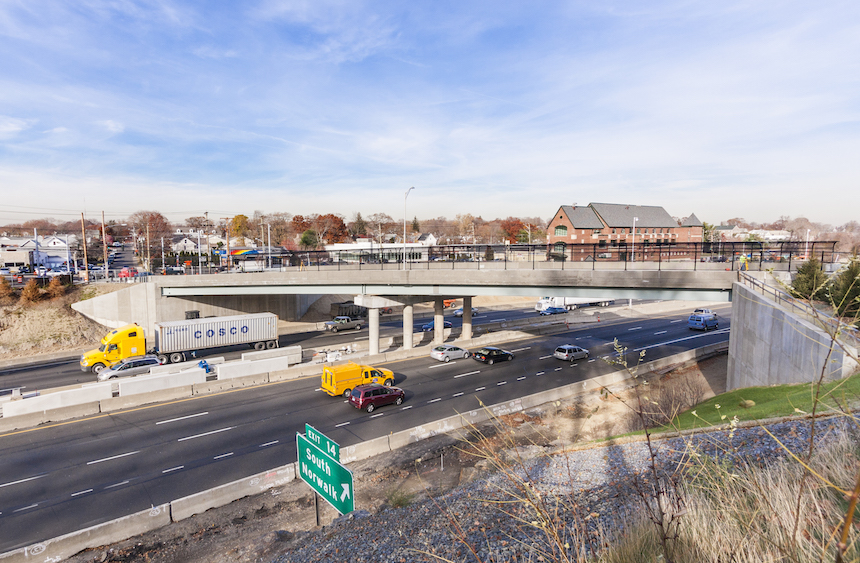 Maintaining security on the U.S. surface transportation systems takes significant resources and manpower, both which tend to be in short supply. For example, the Washington Metropolitan Area Transit Authority (WMATA) is one of the busiest transit systems in the nation, averaging about 712,000 trips per week day. Metro Transit Police are acutely aware that rail and subway systems are susceptible to attacks or other acts of violence, due to both the high volume of commuters and the open, unstructured nature of the environment.
But what if there were a way to detect potential threats in bags or on persons from the moment they entered the subway? What if there was a way to know the path individuals take as they move through the system, and to relay that information to transit police in real-time? The Department of Homeland Security (DHS) Science and Technology Directorate (S&T) is testing a potential solution to this challenge.
S&T says that S&T's Homeland Security Advanced Research Projects Agency (HSARPA) Explosives Division (EXD) Surface Transportation Explosives Threat Detection (STETD) Program is working to provide the surface transportation end-user community with the capability to screen for potential threat items at the speed of the traveling public.
Identifying potential threats on people and in their bags without physically interacting with them or impacting their movement through the system is challenging because rail and subway systems do not have fixed checkpoints like those found in airports.
"The Surface Transportation Explosive Threat Detection Program is working in collaboration with the surface transportation system officials and our technology developers to address an extremely challenging problem through innovative technologies that are designed to work together and provide a layered approach to security throughout the transportation systems," says Don Roberts, Program Manager in S&T's HSARPA Explosives Division. "Basically, we are taking a 'Curb to Platform' approach to security."
The job cannot be accomplished with only one sensor. This "Curb to Platform" approach uses a network of different sensors distributed at various points throughout rail and subway systems. This allows officials to get multiple perspectives for better detection without alerting the subject.
One such STETD Program technology is the Intelligent Video algorithm designed by Johns Hopkins University Applied Physics Laboratory. The algorithm can detect a leave-behind item while reducing the number of false alerts transit police must resolve on a daily basis. Another technology, the Forensic Video Exploitation and Analysis (FOVEA) tool developed by MIT Lincoln Laboratory, enables security personnel to tag a person to a left-behind item and then reconstruct the path of that individual across multiple camera views. With FOVEA, hours of video can be scanned much faster than it would normally take, making the process more efficient and more effective. These tools are being tested now by WMATA and Amtrak.
Another key element to the program's concept is to use low-cost sensors, such as a centimeter wave system, to serve as the initial layer for identifying potential items of interest. This information can then focus a higher-fidelity sensor, such as a millimeter wave system, to provide a far more detailed view of a potential threat. This is done in a way that maintains the traveling public's privacy as well as its safety, by using sensors that emit low levels of radio waves that are equivalent to that of the average cell phone. These sensors can be placed in walls, on platforms, columns, ceilings, and even on turnstiles.
"It is impossible for law enforcement officials to be everywhere at all times," S&T says. "The STETD Program is developing technology to help those officials, providing solutions for enhanced security in the surface transportation environment, or anywhere there are unstructured crowds (stadiums, convention centers, schools, etc.)."