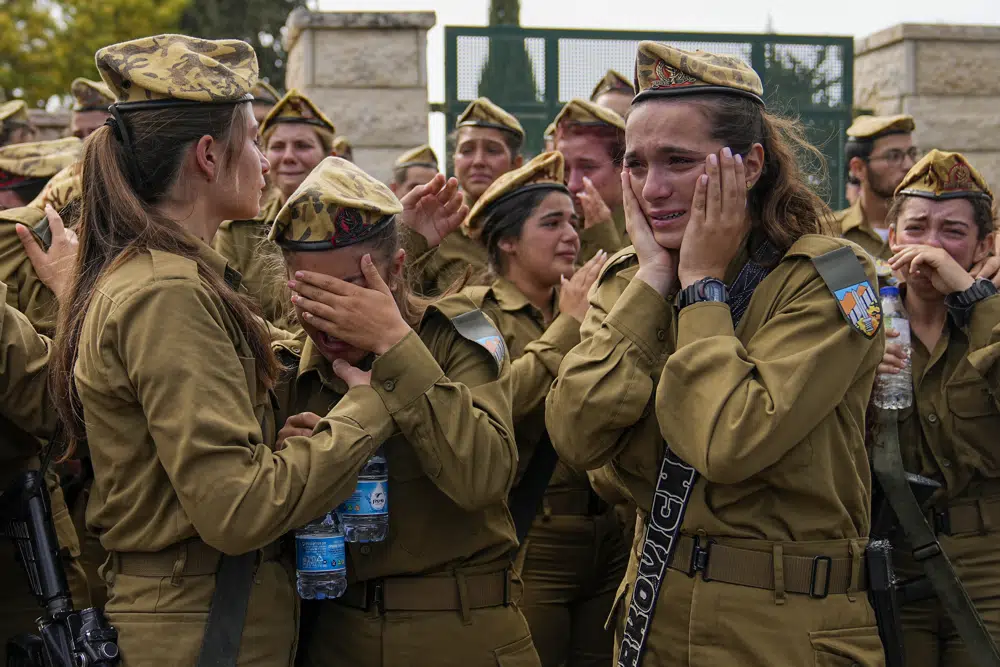 The Israeli military said Tuesday that it would discipline three officers over a rare attack on the Egyptian border that killed three Israeli soldiers and exposed a series of mishaps earlier this month.
An Egyptian security officer slipped into Israeli territory undetected on June 3 and killed the three Israeli soldiers in two separate shootings in the usually quiet border area.
The Israeli military's investigation into the incident found that "a few hours" passed between the two shootings, raising questions about how the Egyptian policeman had not only infiltrated Israel but also managed to spend significant time in Israeli territory without arousing suspicion and mount a surprise attack on a second guard post.
The Egyptian policeman easily breached the security gate because it was left unlocked, the Israeli military revealed Tuesday. It said Israeli forces suffered from poor planning and staffing, adding that the military would immediately seal off the southern border, boost the number of soldiers at lookouts and reduce the length of their shifts. Currently, soldiers are expected to remain alert, even in the desert heat, for 12 hours at a time.
"This is a severe incident with difficult operational consequences that could be prevented," said Maj. Gen. Eliezer Toledano, the head of Israel's southern command.
The military said it would reprimand two senior officers and transfer a third officer to a different position.
Egypt had publicly offered a different version of events, saying that a member of its security forces had crossed the Israeli border while pursuing drug smugglers and had exchanged fire with Israeli troops.
Israel and Egypt have been at peace for over 40 years and have strong security cooperation, particularly since the rise of an Islamic State affiliate in Egypt's northern Sinai Peninsula. The incident marked the first deadly exchange of fire along the Israel-Egypt border in over a decade.
– AP News