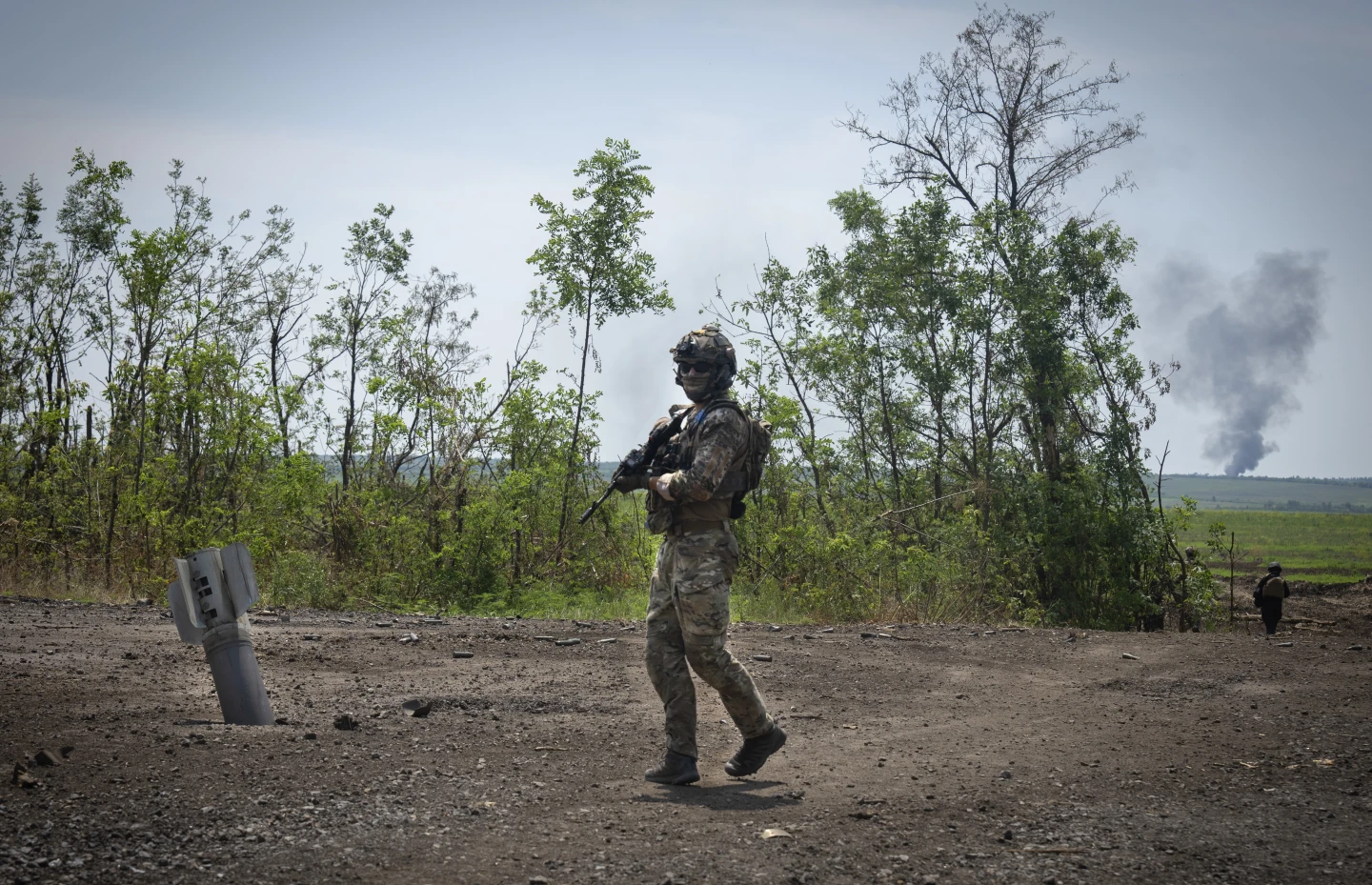 The ambush had been postponed three times before Ukrainian commanders decided one recent night that conditions were finally right. Cloaked in darkness, a battalion of Kyiv's 129th brigade pressed ahead, advancing stealthily on unsuspecting Russian soldiers.
By the time the Russians situated along the front line realized they were under attack, it was too late.
Ukraine's recapture of the small village of Neskuchne in the eastern Donetsk region on June 10 encapsulates the opening strategy of a major counteroffensive launched earlier this month. Small platoons bank on the element of surprise and, when successful, make incremental gains in territory and battlefield intelligence.
"We had a few scenarios. In the end, I think we chose the best one. To come quietly, unexpectedly," said Serhii Zherebylo, the 41-year-old deputy commander of the battalion that retook Neskuchne.
Across the 1,500-kilometer (930-mile) front line, Ukrainian forces are attempting to wear down the enemy and reshape battle lines to create more favorable conditions for a decisive, eastward advance. One strategy could be to try to split Russia's forces in two so that the Crimean Peninsula, which Moscow illegally annexed in 2014, is isolated from the rest of the territory it controls.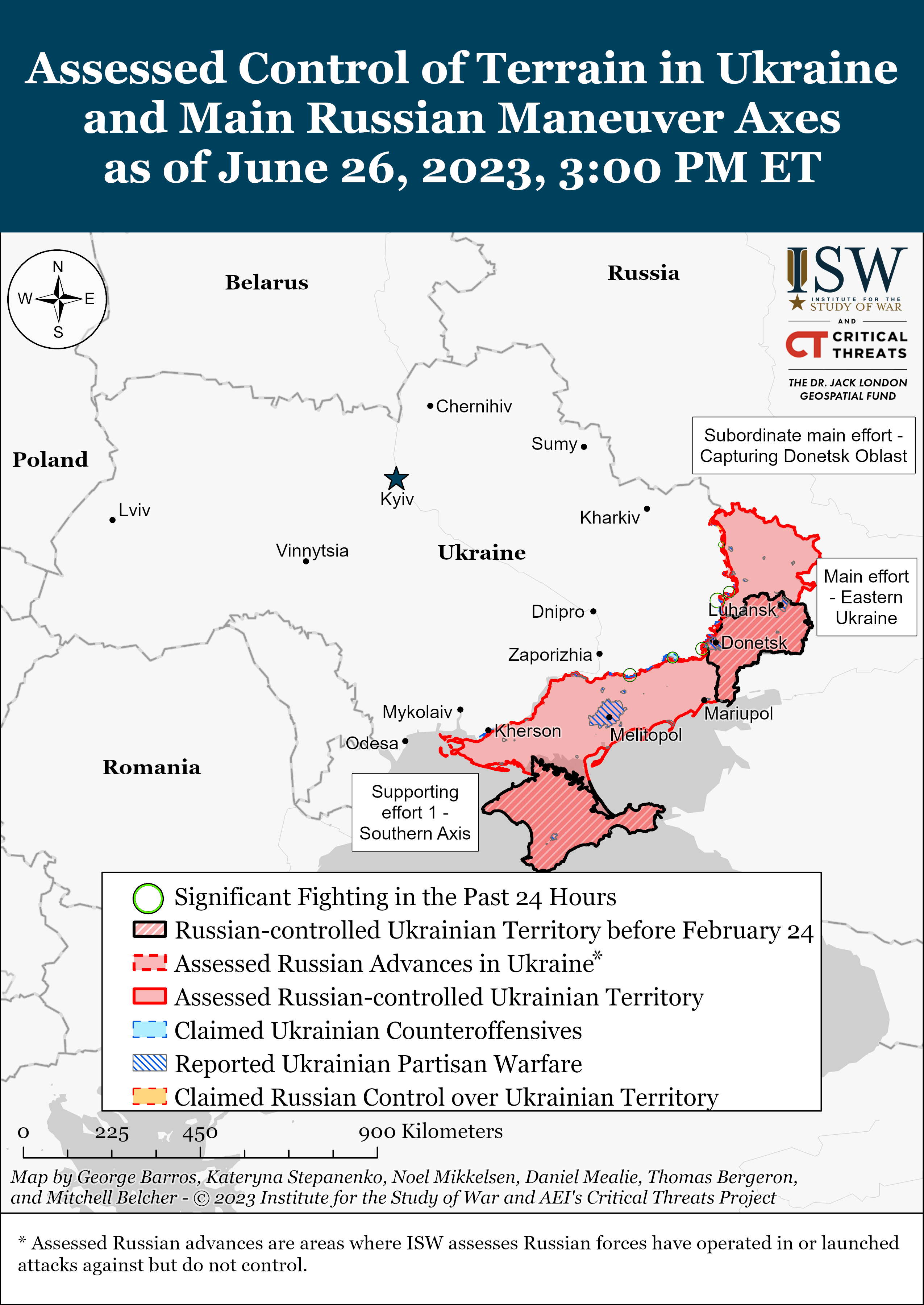 Ukraine's troops were given a boost of morale last week by an armed rebellion in Russia that posed the most significant threat to President Vladimir Putin's power in more than two decades. Yet how the revolt by Wagner Group mercenaries under the command of Russian warlord Yevgeny Prigozhin affects the trajectory of the war remains to be seen.
The infighting is a major distraction for Russia's military and political leaders, but experts say the impact on the battlefield so far appears minimal.
For the past four days, Ukraine has stepped up operations around the eastern city of Bakhmut, which Wagner forces seized after months of intense fighting and then handed over to Russian soldiers, who continue to lose some ground on their southern flank.