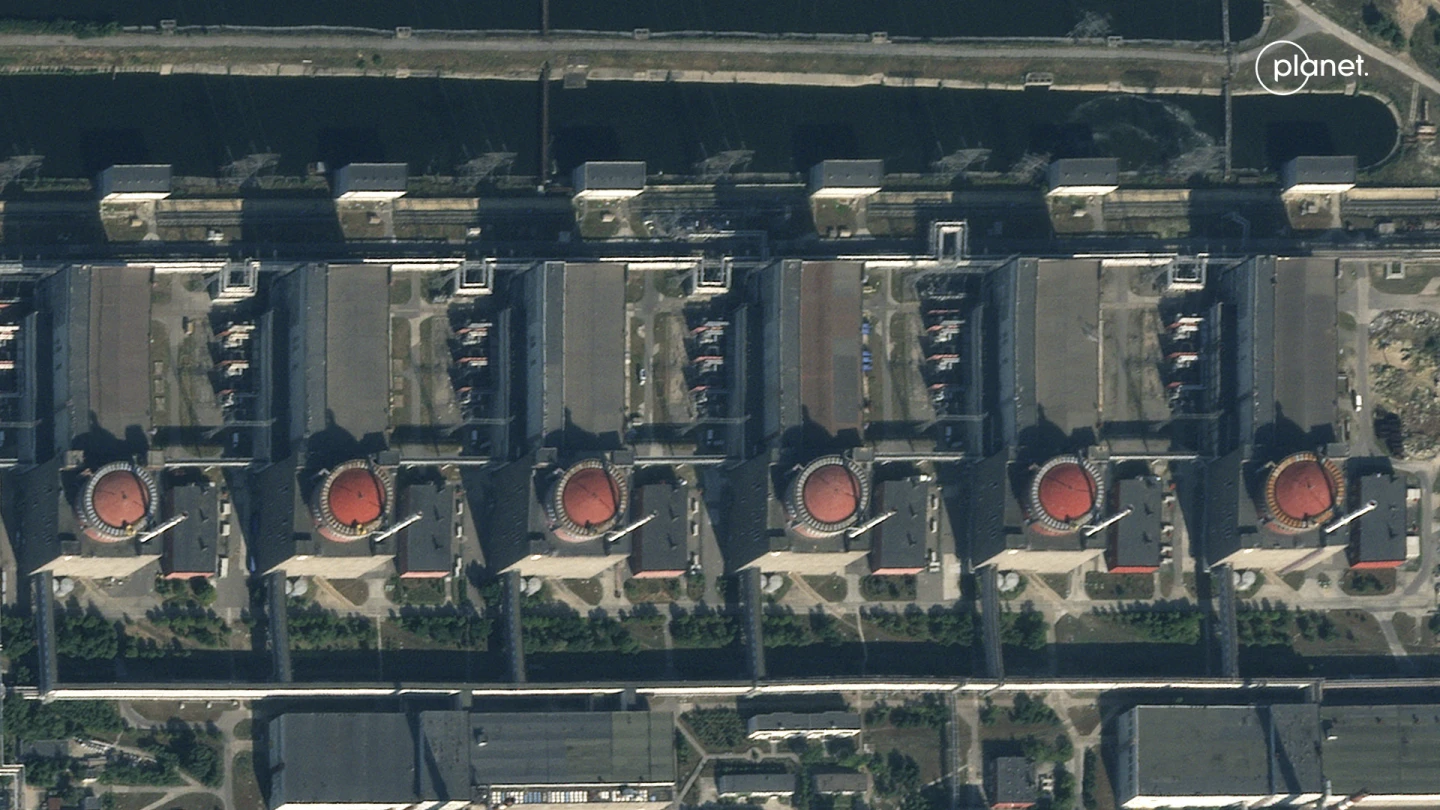 Ukraine and Russia accused each other Wednesday of planning to attack one of the world's largest nuclear power plants, but neither side provided evidence to support their claims of an imminent threat to the facility in southeastern Ukraine that is occupied by Russian troops.
The Zaporizhzhia Nuclear Power Plant has been a focus of fear since Moscow's forces took control of it early in the war. Ever since then, Moscow and Kyiv have traded blame for shelling the facility and accused each other of nuclear terrorism.
Regular power outages resulting from shelling made it impossible to operate the plant safely, and its six reactors have been shut down to minimize the threat of a disaster.
Over the last year, the U.N.'s atomic watchdog repeatedly expressed alarm over the possibility of a radiation catastrophe like the one at Chernobyl after a reactor exploded in 1986.
Ukraine has alleged more recently that Moscow might try to cause a deliberate leak in an attempt to derail Kyiv's ongoing counteroffensive in the surrounding Zaporizhzhia region. Ukrainian authorities accused Russia of blowing up a dam in southern Ukraine last month with a similar aim, while Moscow blamed Ukraine for its destruction.
Citing the latest intelligence reports, Ukrainian President Volodymyr Zelenskyy alleged Tuesday night that Russian troops had placed "objects resembling explosives" on top of several of the plant's power units to "simulate" an attack from outside.
"Their detonation should not damage power units but may create a picture of shelling from Ukraine," according to a statement from the general staff of Ukraine's armed forces.
The Associated Press reviewed high-resolution satellite imagery of the plant taken Monday and Wednesday. The photos showed no visible changes to the roofs of the six concrete containment domes covering the reactors at the plant, or nearby buildings.