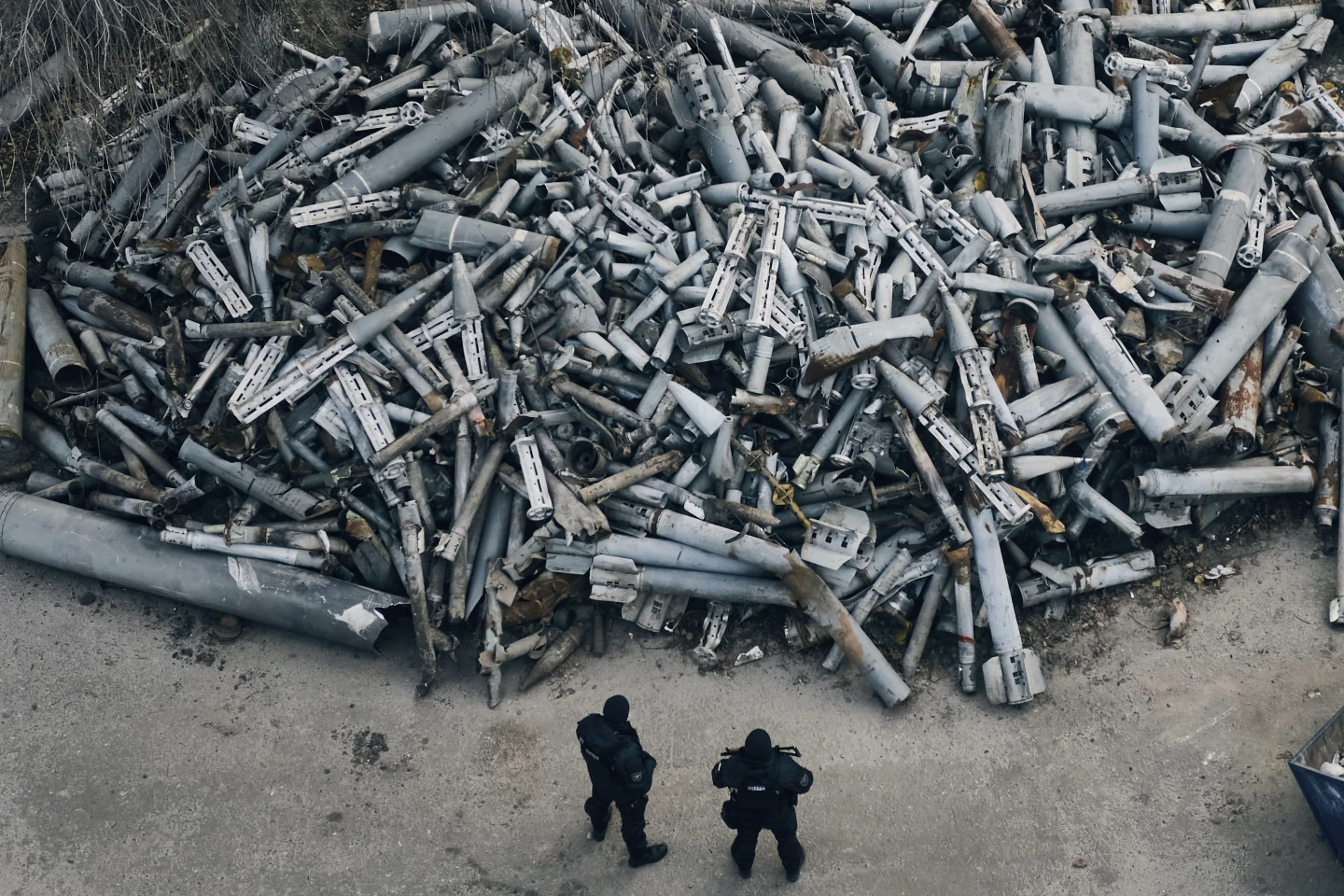 Backers of an international agreement that bans cluster munitions are striving to prevent erosion in support for the deal after what one leading human rights group calls an "unconscionable" U.S. decision to ship such weapons to Ukraine for its fight against Russia.
Advocacy groups in the Cluster Munitions Coalition released their latest annual report on Tuesday, ahead of a meeting next week of envoys from the 112 countries that have acceded to or ratified the Convention on Cluster Munitions. The treaty prohibits the explosives and calls for clearing areas where they litter the ground because they harm and kill many more civilians than combatants,
A further 12 countries have signed the convention. The United States and Russia are not among them.
Mary Wareham of Human Rights Watch, who has long championed the 15-year-old convention, says the coalition was "extremely concerned" about the U.S. move in July, after an intense debate among U.S. leaders, to transfer unspecified thousands of 155mm artillery-delivered cluster munition rounds to Ukraine.
More than 20 government leaders and officials have criticized that decision, the coalition says.
Hoping to avoid defections from the convention, Wareham says supporters hope signatories will "stay strong — that they do not weaken their position on the treaty as a result of the U.S. decision. And we don't see that happening yet. But it's always a danger."
U.S. officials argue that the munitions — a type of bomb that opens in the air and releases smaller "bomblets" across a wide area — could help Kyiv bolster its offensive and push through Russian front lines.
U.S. leaders have said the transfer involves a version of the munition that has a reduced "dud rate," meaning fewer of the smaller bomblets fail to explode. The bomblets can take out tanks and equipment, as well as troops, hitting multiple targets at the same time.