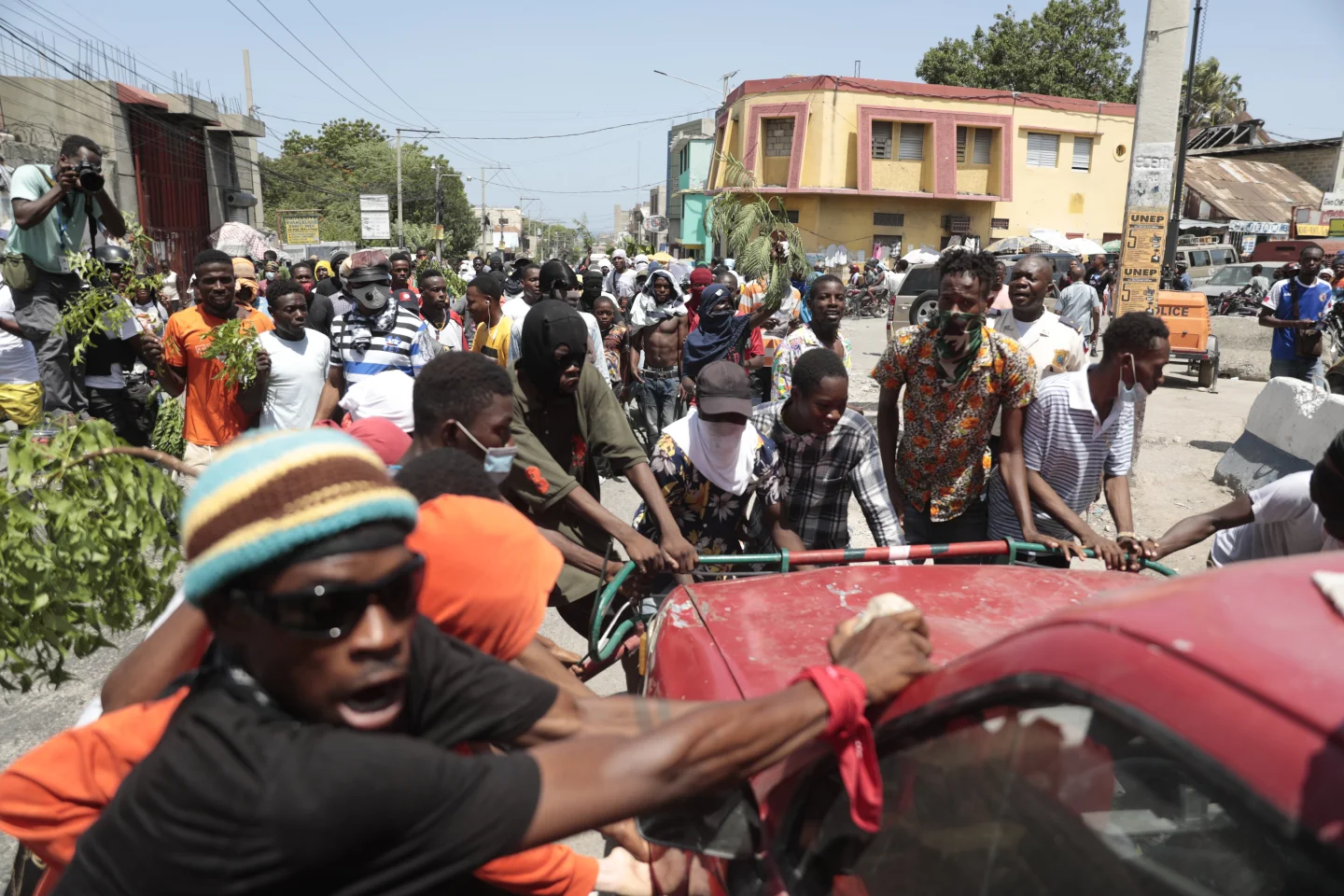 Several thousand people — their faces covered to conceal their identities — marched through Haiti's capital on Monday demanding protection from violent gangs who are pillaging neighborhoods in the capital Port-au-Prince and beyond.
Haitians' daily lives have been disrupted by incessant gang violence that has worsened poverty across the country as it awaits a decision from the U.N. Security Council over a potential deployment of an international armed force.
"We want security!" the crowd chanted as it marched for two hours from the troubled community of Carrefour-Feuilles to Champ de Mars in the downtown area and then to the prime minister's official residence, where police broke up the demonstration with tear gas.