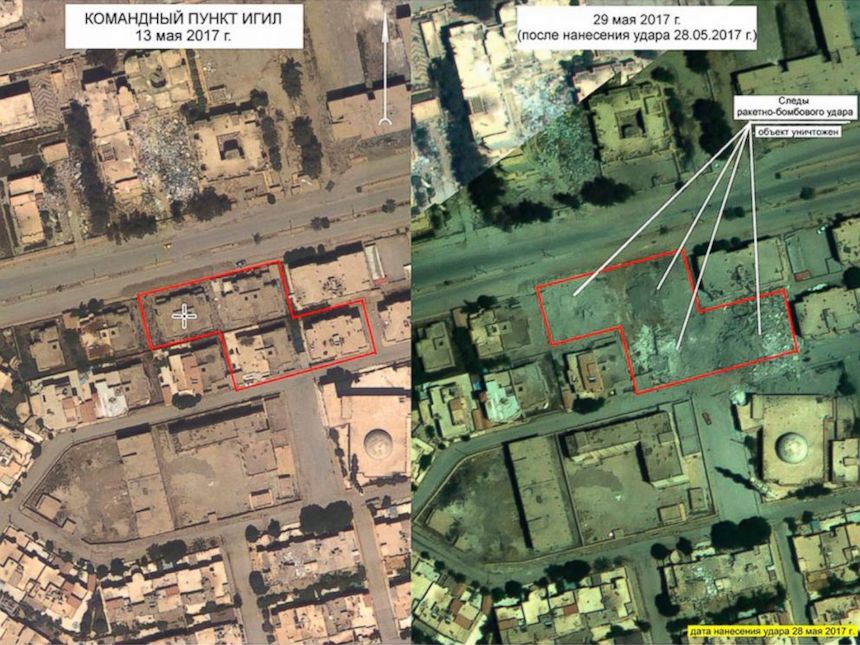 Russia's Defense Ministry on Friday said it was trying to confirm whether an airstrike in the Syrian city of Raqqa killed Abu Bakr al-Baghdadi, ISIS leader.
The 28 May strike targeted a meeting of ISIS leaders, the Russian news agency TASS reported.
Russian military sources told the news agency that al-Baghdadi was likely in attendance.
"According to information, which is being verified via different channels, the meeting was also attended by the IS leader Ibrahim Abu Bakr al-Baghdadi, who was eliminated in the strike," TASS cited the ministry as saying.
CNN reports that the Russian government's news agency Sputnik quoted the Defense Ministry as saying that the heavy strike killed "high-ranking commanders of the so-called IS military council," as well as thirty mid-level militant leaders and around 300 other fighters.
The Defense Ministry said that the high-level ISIS leadership meeting met to discuss the group's withdrawal from Raqqa in the face of mounting attacks by coalition forces.
Russian officials stressed that there is no conformation yet of Baghdadi's fate.
"So far, I have no 100 percent confirmation of this information yet," Russian Foreign Minister Sergei Lavrov told reporters.
The U.S.-led coalition, relying on its own intelligence sources, also said it could not confirm the Russian report that Baghdadi may have been killed.
It would be ironic if Baghdadi was indeed killed by a Russian strike: The overwhelming majority of Russia's military operations in Syria have been targeting the anti-Assad rebels, in an effort to keep him in power. Only a small fraction of Russia's operation have targeted ISIS.
The Assad regime has helped ISIS since 2014, hoping that the world would be more willing to support Assad if the only alternative to his regime was ISIS, rather than more moderate anti-regime rebels.