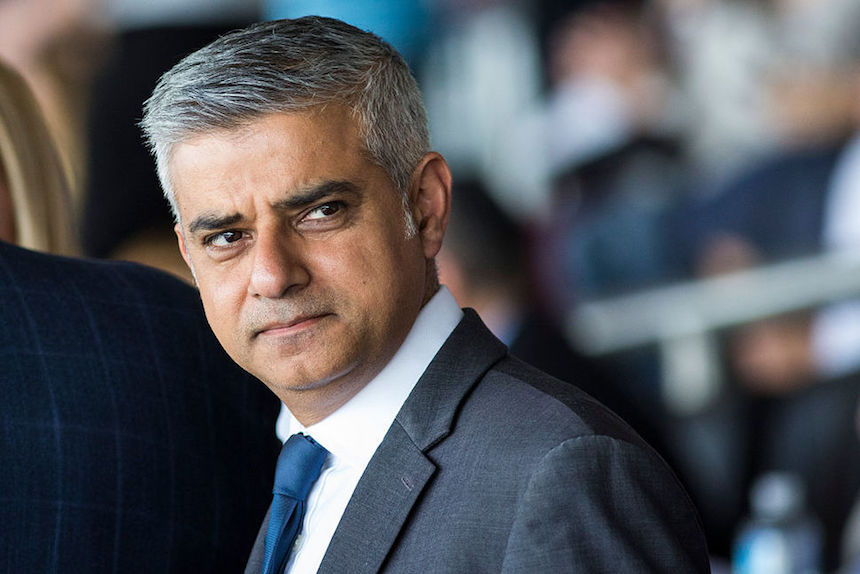 London's Mayor Sadiq Khan sought Israel's advice to "find new ways to protect ourselves" after a series of terrorist attacks in the United Kingdom, Jewish News reported Tuesday.
In an exclusive interview with Jewish News, Khan revealed that both his office and Met Police assistant commissioner Mark Rowley, the head of the counter-terrorism police, have been in touch with Israeli officials to discuss how to better combat urban terrorism.
"My office has been in contact with not only Tel Aviv but other places as well," Khan said, adding they had learned "lots of things, things like putting in place the barriers we have done in London. There are other things and we are using the advice we receive."
"Just like the terrorists evolve, we have to find new ways to protect ourselves," he added.
Terrorist atrocities that are low-tech in nature — such as car rammings and knife attacks — are a relatively new occurrence in Europe, but a phenomenon Israel has been dealing with for years.
Khan also revealed that hate crime in London has risen sharply in the wake of the attacks, including crimes of an anti-Semitic nature. Police are taking a "zero tolerance" approach to all incidents of hate crime. "No hate crime will be regarded as too trivial to report," Khan promised.
The mayor pledged to fight anti-Semitism, saying it was "unacceptable in London in 2017 and I'm determined to stamp it out." Khan added, "I promise you I will not rest until we win this battle."
He also admitted Labor was suffering from a trust deficit among Jewish voters, after a series of anti-Semitic scandals since Jeremy Corbyn took over as leader of the party. Khan said he would use "all his influence" to try to repair the damage and restore trust between Labor and the Jewish community.