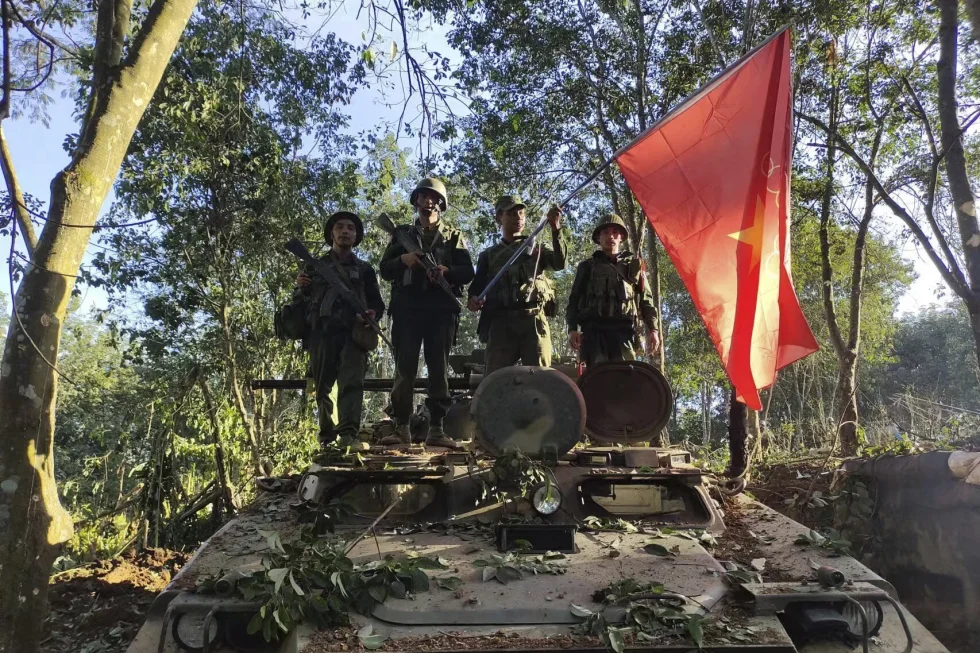 Armed resistance groups fighting Myanmar 's military government seized a district capital in the north Monday after taking state offices and a police station in a four-day offensive, according to residents, the country's major opposition coalition and media reports.
Kawlin in Sagaing region is the first administrative capital seized by the resistance forces in continuing strife since the army seized power from the elected government of Aung San Suu Kyi in February 2021.
Sagaing has been a stronghold of armed resistance to the army, which has responded with major offensives using ground troops supported by artillery and air strikes, burning down villages and driving hundreds of thousands of people from their homes.