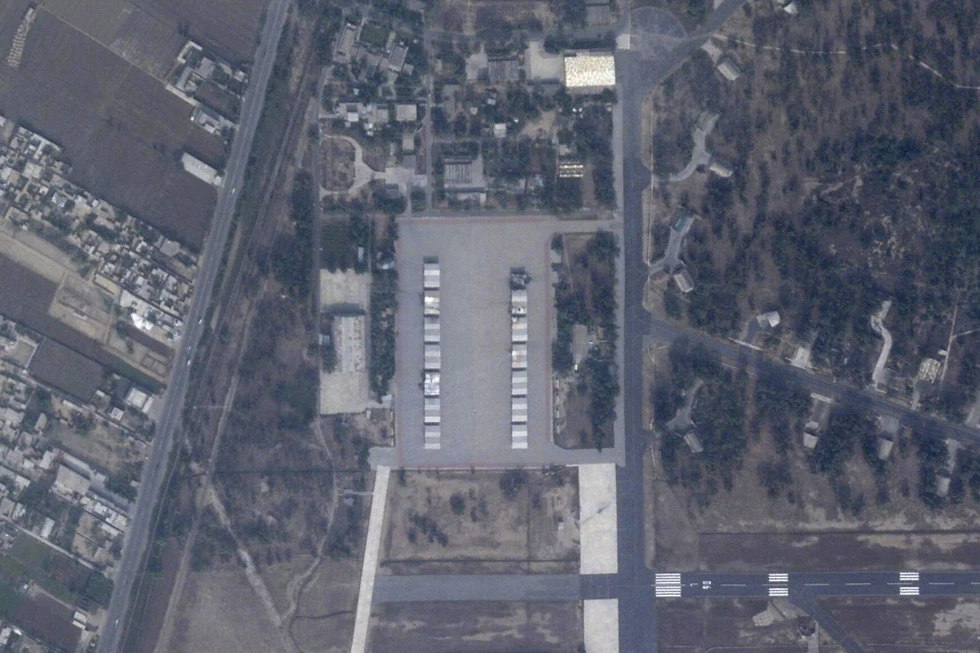 Pakistani authorities have stepped up security at military and other sensitive installations following the weekend attack by militants on an air base that damaged three grounded aircraft and destroyed a fuel tanker, security officials said Monday.
A recently formed group, Tehreek-e-Jihad Pakistan, has claimed responsibility for Saturday's attack in Mianwali, a city in eastern Punjab province, where police have repulsed multiple attacks by another group, the Pakistani Taliban, in recent months.
Tehreek-e-Jihad Pakistan emerged earlier this year and has claimed multiple attacks, including the July 12 one on a security post in southwest Pakistan in which nine soldiers and a female passerby were killed.
The military asserted that Saturday's attack at the Mianwali Training Air Base was largely thwarted because of a "swift and effective response" from security forces.
Satellite photos analyzed by The Associated Press, taken Saturday hours after the attack, show one aircraft stand at the base destroyed by fire, while others appear to have sustained damage.
The military said it killed all nine attackers.
Authorities have increased security at military and other sensitive installations on intelligence reports about more possible attacks, said two security officials who spoke on condition of anonymity because they were not authorized to speak to media.
Also Monday, security forces raided a militant hideout in the northwestern Tirah area bordering Afghanistan, triggering a shootout that left four soldiers and three insurgents dead, the military said. In a statement, it said the slain troops included Lt. Col. Muhammad Hassan Haider, who had led multiple operations against Pakistani militants in the region.
The Pakistani Taliban, who are known as Tehreek-e-Taliban Pakistan, have not commented on the attack. The group is a close ally of the Afghan Taliban, who seized power in Afghanistan in August 2021 as U.S. and NATO troops were in the final stages of their pullout from the country after 20 years of war.
– Munir Ahmed, AP News